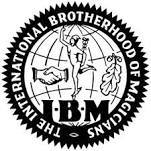 IBM Day of Magic 26th October - Auckland

For the registration form go to: http://www.ibmring160.com/media/11692/dayofmagic-adammada-registration.pdf
Check out Adam Mada's CV
Adam is the headliner for the IBM Ring 160 Day Of Magic
To register for the IBM Day of Magic go to:
http://www.ibmring160.com/media/11692/dayofmagic-adammada-registration.pdf
TELEVISION
2013, 2014 Resident Magician STUDIO 3 ABC 3
2012 Magic Consultant AUSTRALIAS GOT TALENT Network Seven
2010 Interview BREAKING THE MAGICIANS CODE Today Tonight Network Seven
2010 Interview MY VOTE - 2010 ELECTION ABC 1
https://www.youtube.com/watch?v=jkGZt4KPfGY 2009 Series regular THE REAL HUSTLE Endemol Network Nine http://youtu.be/Vhg7EIAbS48
alt link: https://vimeo.com/48589125
2009 Special guest, creator, writer WHATEVER ? SCIENCE OF TEENS DOCUMENTARY Essential Media ABC 1
https://www.youtube.com/watch?v=jkGZt4KPfGY
SHORT FILM
2013 Lead EASY MONEY ?lm festival's
FEATURE FILM
2011 Effect consultant SLEEPING BEUTY AFC, Julia Leigh
http://vimeo.com/34733025
WEB
2012 Ambassador WWF EARTH HOUR PROMOTIONAL Mada Productions WWF website, youtube channel
1 https://www.youtube.com/watch?v=HPeBd0TOXpA
2 https://vimeo.com/39036145
3 https://vimeo.com/39326304
2006 Presenter, creator, director SLEIGHT Mada Productions Itunes, youtube https://www.youtube.com/ watch?v=X2hyMKoEU30
STAGE HIGHLIGHTS
2014 - Headline Full Show HOOPLA FESTIVAL Darling Harbour, Sydney Australia
2014 - Headline guest Act PRINCESS Diamond Princess
2011 - Current Headline Guest Act P&O CRUISE SHIPS, PRINCESS CRUISE SHIPS
2007 - Current Lead Magician EL CIRCO CABARET Slide, home venue
2013 Headliner WORLD AIDS DAY GALA BALL, Wentworth Hotel Sydney
2013 Headliner GANGSTERS BALL NATIONAL TOUR National
2013 Rasputin Magician EL CIRCO BLANC Slide
2013 Writer, producer, performer MADA's MARVELS Melbourne Magic Festival
2012 Variety artist BATMAN FOLLIES OF 1929 The Vanguard
2012 Writer, director, Lead CHAMBER OF SECRETS National Drama Center Singapore
2012 Writer, director, Lead, Solo MAGIC Ritz Carlton Hotel
2011 Lead Magician EV & BOW CONTEMPORARY Parade Theatre NIDA
2011 Variety Artist BURLESQUE ROYALE TOUR State theatre, Crown Casino
2010 Lead Variety Artist VAMPIRE STORIES Slide Cabaret
2010 Variety Artist GANGSTERS BALL TOUR Metro Theatre, Forum Theatre, The Tivoli
2010 Writer, director, lead MADA VS VEGAS Melbourne Magic Festival, Adelaide Fringe Festival
2010 Lead, Solo ADAM MADA PRESENTS Perth Wild West Comedy Festival
2010 Variety Artist LATE NIGHT LOUNGE Sydney Opera House
RADIO HIGHLIGHTS
2009 Presenter, creator, writer WONDER THUNDER FBI 94.5FM
Extended Biography
Residencies
Mada is a founding member of the now famous EL CIRCO variety cabaret running for it's 7th year each week at famed Australian Cabaret venue Slide, Adam is the chief corporate entertainer for the Venue, he is currently the magician in residence across the Merrivale group, He's also held chief residencies at other exclusive Sydney nightspots De Nom (private club), IVY, Tharens, The Chamber of Secrets (ex Ritz Carlton hotel). Adam created the magic role for the fancy dress restaurant Tharen's in 2009.
Charity
in 2013 Adam was selected by the Aids Trust of Australia to headline their World Aids Day Gala Dinner, joining Adam was the Sydney Dance Company. Adam was an of?cial WWF earth hour ambassador for 2012, he is the national magic coach for the captain starlights, part of the Starlight Children's Foundation, he also notably supports; Variety, Child Wise, Step UP Foundation and ALiV.
Live Show Highlights
In 2014 Adam will present a headline full evening stage show in the Grand Princess theatre aboard one of the largest ships in the world the DIAMOND PRINCESS. Adam is a popular headliner for Variety show tours most recently the national Gangsters Ball Tour. Adam created, directed and produced the critically-acclaimed 'MADA vs VEGAS - The Dueling Magicians' show, which enjoyed sell-out runs around the country. Adam's one man production, Madas Marvels has shown publicly on the prestigious stages of the Sydney Opera House (Playhouse Late Night Lounge series), Sydney State Theater (Burlesque Royale Tour), Parade Theater (NIDA), Adelaide & Sydney Town Halls, Sell out Season for the 2010 Wild West Comedy Festival (Perth).
BIOGRAPHY! Film, Television & Radio Highlights
In 2013 ABC television invited Adam to join the team at STUDIO 3 airing on ABC 3 as their resident magician.
2012 Adam featured with his tailor Matthew Lawrence on popular day time cooking program, Ready Steady Cook.
Adam starred in 'The Real Hustle', an eight-part series for Australia's Channel 9. The program saw him expose elaborate heist (style) scams alongside Nicholas J Johnson and Clare Werbeloff. The show aired in 2010 and was also featured on BBC3 in the UK.
In 2010 Adam was also commissioned as an illusion consultant on Australian feature ?lm 'Sleeping Beauty', of?cial Cannes selection 2011, starring Emily Browning. Adam created an original illusion sequence for the key opening scene that replicated the visual effect of a Bronchial test.
FBI 94.5fm radio station commissioned Adam in 2009 to create a fourteen part weekly radio segment 'Wonder Thunder' discussing grand tales of magic with historical signi?cance as well as performing effects live on air with listeners.
Adam created and performed a set of memory tests for ABC Television's teen science documentary 'Whatever'. Working with leading neuroscientist John Currie, Adam invented stunning visual conjuring demonstrations that exposed the dangers of binge drinking to teens.
In 2006, Adam directed, wrote and starred in an original series of shorts called SLEIGHT, which was successfully distributed through Itunes and ran on television network TVS. In the series, Adam brought his original, contemporary magic to the streets, performing diabolical enchantments on passers-by.
Artist Collaboration
Celebrity Author Tara Moss based a character in her novel 'Siren' on Adam, and called on his expertise when researching technical aspects of the Australian best-seller.
Adam has worked together with renowned choreographer Sarah Boulter (So You Think You Can Dance, Arab Games) choreographer Farhan Hassan (Singapore) Kathryn Gray (conceptual visual artist), Carol Barroso (video artist) and Alex Davies (mixed reality installations).
As a technical and design consultant, Adam has worked on several major sound and light installations. Projects include: the UTS Design Architecture & Building LAB's generation-led technology display, a cutting edge LED display for Darwin International Guitar Festival's Sound & Light Concert, and visual illusion projection showcased as part of the Sydney Smart Light Festival.
! In 2011 and 2012 Adam was invited to guest judge the magic competition as part of the Singapore Street Festival. He also conducted workshops for local professional magicians and entertained several heads of state.
! Adam is the only professional Australian magician to complete the world famous Jeff Mcbride Magic Masterclass in Las Vegas with Eugene Burger. Adam has continued studying conjuring theory with mentors from South Africa, Venezuela, Las Vegas, Singapore and Australia
Clientele
Apart from working with most Australian major events companies and booking agents, Adam's elite circle of clients includes: The Myer Family and the Myer Foundation, Kerry Stokes, the Spanish Ambassador, Brian Eno, Tara Moss, Lote Tequire and the Joyce, Agnew, Stokes and Hemmes (Merrivale) families.
Sponsorships / Af?liates
Adam has long standing af?liations with the following quality brands / businesses / Charities, and regularly acts as a brand ambassador.
Aids Trust of Australia, Merrivale Group, Matthew Lawrence bespoke, Gallery Serpentine, Absinthe Salon, Variety NSW, Child Wise, WWF - earth hour & The Starlight Children's Foundation.
"Professional, slick & magical" - The Myer Family & Foundation
"Made me a feather weight when I ?oated in broad daylight" - Jeff Fenech, Australian boxing icon.
"Fast, Funny & Furiously Entertaining"- Reggie Watts, Comedian! "Unlike any other magician" - Brian Eno, Roxy Music
"That was rather exciting !" -Bronwyn Bishop, Madam speaker of the house
"Brilliant ! funny & totally entertaining" - Zoltina J cruise director - P&O cruises
"Brilliant, well polished show" - Warren Smith, Princess Cruise, cruise director
"Fantastic ! a proper showman" - Edmond Capon, Art Gallery NSW, former director.
"provocative, sophisticated & edgy, the inspiration for the character Lucien in my novel SIREN...." - Tara Moss, International best-selling author
"you created the WOW factor which contributed to a successful event which guests are still raving about" - Suzie Izak, Successful Speakers
"Your show was such a massive talking point for the annual transport national gala" - Rhiannon Hegarty, Natroads
"A tip of the hat to the age that birthed, modern magic.." - Daniel G Taylor, Stage Whispers
"Adam's customised act was the perfect addition to the LG road show of events. ! Guests were entertained, and engaged. His incorporation of the LG phone we were showcasing was well thought out and effective" - Alexandria Baird, Born Curious, LG Road show
client, events, company & private testimonials available on request.
Any questions?
Call Danny Phillips at 418-4134 or 021-174 7179 for further details
Email: danny@mostlymagic.co.nz