Magic New Zealand® is proudly sponsored by International Entertainment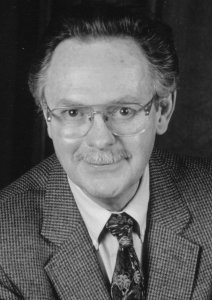 BROKEN WAND: PHILIP R. WILLMARTH
Message by Dennis Schick
Philip Reed Willmarth, 83, of Durham, North Carolina, died September 16, 2014.

He was International President of the International Brotherhood of Magicians, 2007-08, and prior to that was Assistant Editor for fourteen years (1978-1992) and Executive Editor for fifteen years (1992-2007), of The Linking Ring, the I.B.M.'s monthly journal.

He was a member of Ring 199 (Raleigh, North Carolina), Ring 326 (Burbank-Glendale-Eagle Rock-Pasadena, California), Ring 2100 (The Universe), the Society of American Magicians, and the Magic Circle (MIMC with Gold Star). Born in Pennsylvania, as a boy his father gave him a magic book by Will Lindhorst and that hooked him on magic for life.

He owned an advertising and marketing research company and performed as a part-time professional magician since 1959. He also was a popular emcee and lecturer throughout the country.

He was author of several books and booklets, including "The Magic of Matt Schulien" (1959), "Fun With a Handershief" (1969), "The Ring and Rope Book" (1975), "Jim Ryan Close-up" ( Four volumes, 1980-81), "Trevor Lewis ESOLC" (1981), "The Knot Collector" (1989), and "The Impostress Princess Expanded" (2011). He also published several books by other authors.

Among survivors are his wife, Robbie; his children, Janet and John; and her children, Eldridge and Lelia, and their families.